Recreation and Parks
Department
OCTC Tennis Professional Staff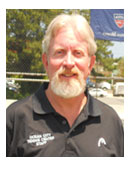 Dr. Keith Coleman (Director of Tennis)
This is Keith's ninth season at the Ocean City Tennis Center (serving as the head pro for the first five years) and taking over the newly created Director of Tennis position in 2010. He is a Pro 1 in the United States Professional Tennis Association (USPTA). He played #1 singles/doubles and was Men's MVP at Campbell University (NC) where he also coached the Men's team in '78 and '79. He was also the assistant director of the Campbell University Tennis Camp. Keith holds a Doctorate in Psychology and is a Licensed Mental Health Counselor in Massachusetts. He is the Clinical Director of the Ocean City Stress & Wellness Clinic. He has been published in national tennis publications. Keith was originally trained by the former #1 player in the world, Don Budge and was the assistant director of the Don Budge Tennis Camp in Baltimore, MD. He recently trained with the Sanchez-Casal Tennis Academy in Florida.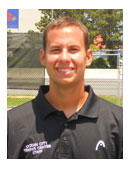 Matt Mansfield (Asst. Manager/Asst. Tennis Pro)
Matt begins his sixth year here at the OCTC. He has worked with Junior Team Tennis as well as camps and clinics for all ages. He has been playing tennis for the past 14 years. At Harford Community College, Matt was an All-MD Juco player at #1 doubles. He also made it to the semi-finals at the NJCAA National Tournament in Plano, Texas. Matt was a starter for the Frostburg State University Tennis Team in singles and doubles. While at Frostburg, he received his Bachelor of Science degree in Recreation and Parks Management with a concentration in Community Planning. Matt continues to stay involved in recreation being members of both MRPA and NRPA.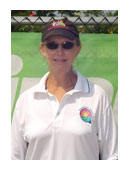 Marie Thomas (Women's Tennis League Coordinator)
Marie returns for her 11th year as the Coordinator of our women's leagues. Marie has played tennis on the Eastern Shore for years and has been involved with tennis in various organizational capacities. She chaired the tennis program at Green Hill Yacht and Country Club in Salisbury for several years. Marie was the co-chair of the Chris Thomas Memorial Tennis Tournament for 12 years. This event brought in numerous nationally ranked players and benefited cancer programs at PRMC.